February 7th, 2019
Dear Trojan football families, alumni and supporters:
As I reflect on the past four seasons as head coach of the Traverse City Central Trojan Football program I can't help but think how grateful I am for the tremendous support our coaches, players, and boosters have received. We, as a program, have a lot to be thankful for, and I truly appreciate the support. During that time, we have qualified for the playoffs every season, won the conference title twice, won a District Championship, and made it to the Regional Finals for the first time in 26 years. I couldn't be prouder of our staff and players and I am excited about the success of the program. As we prepare for the upcoming season, I want to inform you of the current state of Trojan football.
In an effort to uphold the standard of excellence that is Trojan Football we are constantly finding ways to fundraise so we can provide the best experience for our players and community. We fundraise more than 50% of our operational expenses and ask players and their families to pay a player fee that makes up another 15% of our budget. As one of the lowest funded districts in the State of Michigan I realize this isn't likely going to change anytime soon, but I wanted more people to be aware of the current situation. With rising costs and limited district athletic dollars to help fund our program, we are asking you to partner with us to supplement our program so we can make some capital improvements and invest in the future of our proud tradition.
Many people have commented that the bar has been set high for this program. I know I speak for our coaching staff when I say that we embrace the high standards that have been created by many great past Trojan Football men and women and are eager to maintain that standard of excellence.
We will continue to build a program on the foundations of family, and these core values: Rejecting Passivity, Accepting Responsibility,Living Courageously, and Investing in others. Our coaching staff is committed to using football as a tool to inspire young men to excel and to produce authentic young men, who aspire to be good leaders, husbands, fathers and employees.
Please consider making an investment in our young men and Trojan Football. Our current list of needs cover practice equipment, safety, technology and player performance. After years of operationally treading water, to compete at the highest "A" levels, we need to up our game across the board. Without your support, we will not be able to provide our players with a championship environment and resources to enhance continued success.
If you are able to invest in our young men and this program, please log onto our website at www.tccfootball.com and click donate now. Or send a check made out to the Traverse City Central Athletic Boosters, placing Trojan football in the memo line. Address it to Trojan Football program at Traverse City Central High School, 1150 Milliken Avenue, Traverse City, MI 49686. All donations are tax deductible.
Thanks for being a part of our Traverse City Central Trojan Football Family.
Yours in Trojan Pride,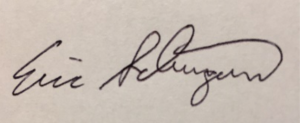 Eric Schugars
Head Varsity Football Coach